Situated in the central region of Vietnam, the Central Highlands area is nothing short of special. Ever since its establishment, this mountainous place has been filled with unique culture from strong ethnic communities and a great variety of natural wonders. Do these match your travel interests? If yes, then the Central Highlands should be on your checklist this time. For all of you who have one week to spend in Vietnam, spend it here and you'll discover one of the most pristine regions of Vietnam.
Central Highlands Brief
Surrounded by land, the Central Highlands is a special region of Vietnam. Also home to many ethnic groups, this area contains a strong diversity in culture and lifestyle. Without any coastlines, the five provinces of Vietnam's Central Highlands stand out among the rest for their extraordinary characteristics ranging from geography to people.
If translated literally from Vietnamese, this unique region is called "Western Highlands" – Tay Nguyen. Situated on the west side of our central area, it is covered with grand mountain ranges and pristine natural beauty. On top of that, the plateaus formed within Tay Nguyen are contiguous, creating a series of high grounds from one province to another. Those magnificent lands can reach up to 1,500 meters!
One more special thing about Tay Nguyen is that it is considered the roof of the whole central region. With such massive density of forests, this area is well protected from the effects of many natural disasters and harsh weather conditions. Needless to say, there are many other environmental benefits that this forest topography can provide to not only Tay Nguyen but also nearby regions in the area.
Are you sleepy yet? Now here's the information that will wake you up! The Central Highlands is famous nationwide for its planting and production of coffee. Possessing an optimal climate condition and soil characteristic, Tay Nguyen is able to produce the highest quality coffee beans compared to other regions across the country. Moving beyond just economic value, coffee has become a specialty of this land, which will be served in the most original Vietnamese style!
What You Can Do with One Week in the Central Highlands
Tay Nguyen has five provinces in total, which are Kon Tum, Gia Lai, Dak Lak, Dak Nong and Lam Dong from north to south. Of course, one week won't be enough to fully explore the whole region of a country. So I'll pick out four options for you: Kon Tum, Gia Lai, Dak Lak and Lam Dong. Let's discover each destination, with Saigon as our starting point.
Da Lat: The Legendary Misty City of Lam Dong (2 Days)
How to Get There
Lam Dong is around 300 kilometers away from Ho Chi Minh City, so you have two ways to travel there: by bus or by airplane.
Thanh Buoi
Address: 266-268 Le Hong Phong, ward 4, district 5, Ho Chi Minh City
586 Dien Bien Phu, ward 22, Binh Thanh district, Ho Chi Minh City
Phone number: +84 28 3512 5566
Price: 220,000 VND (subject to change due to holiday demands)
Website: Thanh Buoi Travel
Phuong Trang
Address: 231 – 233 Le Hong Phong, ward 4, district 5, Ho Chi Minh City
486H – 486J Dien Bien Phu, ward 21, Binh Thanh district, Ho Chi Minh City
Phone number: 1900 6067
Price: 220,000 VND (subject to change due to holiday demands)
Website: FuTa Bus Lines
Where to Stay
It's actually not hard to book a stay in Da Lat, because this city is quite small and a popular tourist attraction. Of course, basically there are always three types of accommodation you can try: friendly homestays, mid-range hotels and luxurious hotels.
If you are traveling on a budget, you should definitely try out these homestays:
La Nha Homestay
Address: 77 Hoang Dieu Street, Ward 5, Da Lat city
Homepage: La Nha Homestay Facebook
Prices: starting at 150,000 VND
Dalat Lacasa Homestay II
Address: 59 Thu Khoa Huan Street, Ward 1, Da Lat city
Homepage: Dalat Lacasa II Facebook
Prices: starting at 180,000 VND
If you're looking for an average price, have a look at these affordable small hotels:
Misty Hill
Address: 31/5C 3/4 street, Ward 3, Da Lat city
Homepage: Misty Hill Dalat Facebook
Prices: starting at 500,000 VND
The Seen House
Address: Vuon Thuong, Ho Tuyen Lam Ward, Da Lat city
Homepage: The Seen House Facebook
Prices: starting at 1,500,000 VND
Or if you want to experience fancy stays in the city, these luxurious hotels are the best options:
Ana Mandara Villas Dalat Resort & Spa
Address: Le Lai, Ward 5, Da Lat city
Homepage: Ana Mandara Resort Webpage
Prices: starting at 2,800,000 VND
Dalat Palace Heritage Hotel
Address: 2 Tran Phu, Ward 3, Da Lat city
Homepage: Dalat Palace Heritage Hotel Webpage
Prices: starting at 3,200,000 VND
Day 1
Start your day off with banh can – a delightful breakfast of mini pancakes. This is a delicious dish that will give you enough energy to explore for the entire day. After that, you can take a trip to an Australian Zoo in the midst of Vietnam! The Zoodoo Zoo is extremely exciting with species from the Australian continent such as llamas, camels, kangaroos, pony horses, hares, birds, and even hamsters. You can best enjoy this youthful place with kids!
For those who are more into a local experience, visit Bao Dai's Palace – home and office of the last emperor of Vietnam. This grand palace holds great historical value for the Vietnamese people because it's rare remaining proof that shows what happened in Vietnam during the French colonial times.
When lunch time arrives, visit Le Chalet restaurant to regain your energy with wonderful French cuisine and architecture. Besides Western food, you can also try an authentic Vietnamese dish – Quang noodles with savory pork, shrimp and herbs in La Chalet. Until the afternoon, explore tons of photogenic places in Da Lat to take some memorable pictures on your trip. Da Lat railway station, the Pedagogy College and St. Nicolas de Bari Cathedral are my most favorite spots.
Day 2
We've tried banh can on the first day, now it's time for noodles. Another famous breakfast worth trying in Da Lat is bun tho, which means noodles in a big earthenware bowl. It's always a bit cold in Da Lat; therefore, bun tho was invented to combat this cold that the citizens face every day.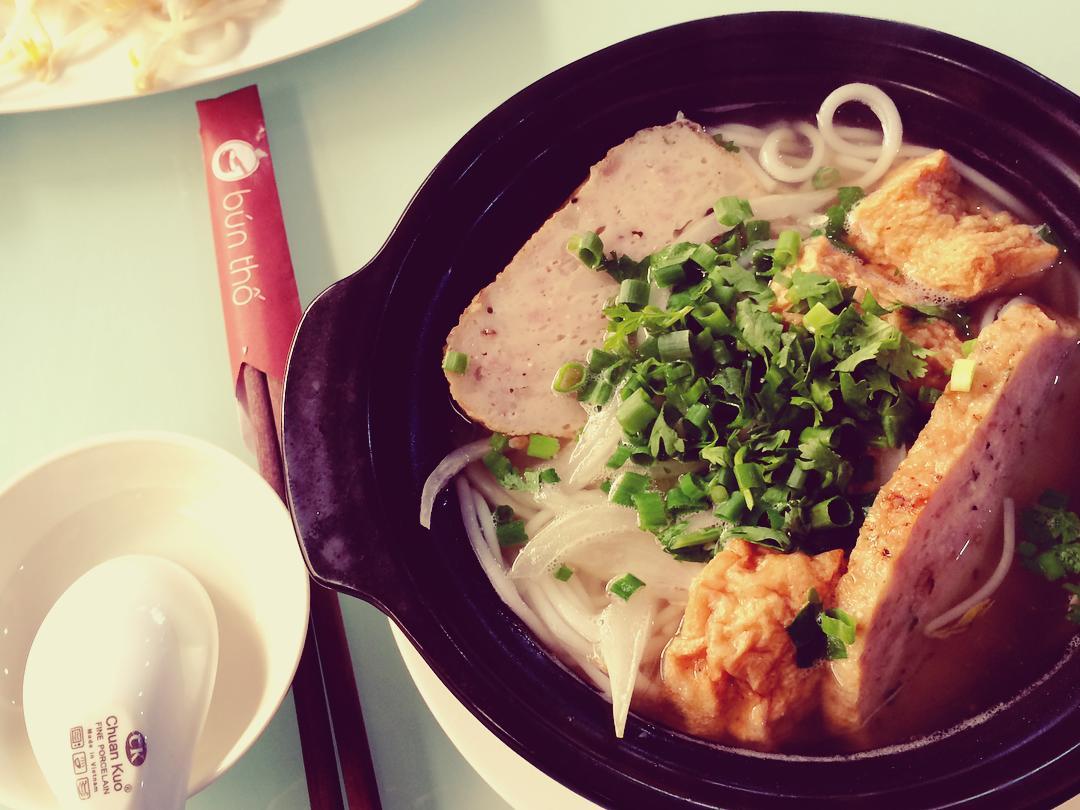 After this hearty meal, you can enjoy some culture sense from XQ Su Quan – a silk hand embroidery handicraft village.
On the second day, you need to try this legendary local cuisine in Da Lat, or you'll regret the whole trip. Steamed thin rice cake with chicken tripe, or banh uot long ga, can satisfy anybody's taste buds!
Finally, your adventure will end with Da Lat night market, where you can find a variety of Da Lat specialties, such as fruits, nuts, and flowers (but especially fresh fruits), and unique second hand products.
Buon Me Thuot: A Rising City of Dak Lak (2 Days)
How to Get There
It's best to travel from Da Lat to Buon Me Thuot by bus since there's no direct flight. You can book bus tickets via vexere.com with prices ranging from 110,000 to 180,000 VND. It'll take roughly six hours with this type of transportation.
Where to Stay
Buon Me Thuot is not a famous destination for many travelers, so hotels are the most popular and easiest to find. However, this kind of accommodation is my favorite, you probably can't find it anywhere else:
Lak Tented Camp: This camp provides stays in traditional houses of ethnic people. It's also eco-friendly and has unique on-site activities. However, prices are quite high, up to 190 USD/night.
Address: Yok Nau village, Lak District, Dak Lak province
Website: Lak Tented Camp
Price: 98 USD – 190 USD
Other than Lak Tented Camp, there are a few more budget friendly options:
The Highland House
Address: 79 Van Tien Dung, Tan An, Buon Me Thuot city
Homepage: The Highland House
Price: 120,000 VND to 700,000 VND
BeeZone Homestay
Address: 233/21 Xo Viet Nghe Tinh, Buon Me Thuot city
Homepage: BeeZone Homestay & Coffee
Price: starting at 180,000 VND
And here're information for hotels and resorts:
Muong Thanh Hotel
Address: 81 Nguyen Tat Thanh, Buon Me Thuot city
Website: Muong Thanh Hotel
Hai Ba Trung Hotel
Address: 8 Hai Ba Trung, Buon Me Thuot city
Website: Hai Ba Trung Hotel
Memory Mini Resort
Address: Near Cao Ba Quat High School, Buon Me Thuot city
Website: Memory Mini Resort
Day 1
You can start your first day in Buon Me Thuot city with its delicacy – meatball noodles or bun rieu. This is a typical noodle dish in Vietnam but the people of this city have a special touch to make it more special.
When you've filled your stomach, let's go on a natural adventure. Dray Sap – Dray Nur waterfalls are spots that you should not miss. The reason why they often come as a pair and people will visit both places is that they're actually a "couple". Dray Sap is referred to as the "husband" fall and Dray Nur is called the "wife" fall. Their majesty is not limited to only spectacular scenes but the legends behind their names as well. Since the waterfalls are nearly 40 kilometers away from city center, you can take the whole day to fully explore them.
Day 2
After a day climbing and soaking yourselves in the waterfalls, a food tour is necessary. Buon Me Thuot city is a heaven of street food. Try hot sea snails, vermicelli with grilled pork, grilled sausages, or dessert dishes such as mini pudding and sweet soups.
After that, you can visit Trung Nguyen coffee village to take photos and bring some authentic Vietnamese coffee as gifts for friends back home!
Pleiku: A Place to Never Forget in Gia Lai (2 Days)
How to Get There
Like our last stop, there's no direct flight from Buon Me Thuot to Pleiku so we can only get there by bus. Again, you can book tickets with prices from 150,000 VND to 200,000 VND via vexere.com. The trip will take you three and a half hours.
Where to Stay
Unlike Da Lat and Buon Me Thuot, Pleiku is a small, underdeveloped city. This means the most common type of traveling accommodation is hotels. You can find information on good hotels below:
Hoang Anh Gia Lai Hotel
Address: 1 Phu Dong Street, Pleiku City, Gia Lai
Homepage: HAGL Hotel Homepage
Price: starting at 50 USD
Green Bamboo Hotel – Khach San Tre Xanh
Address: 18 Le Lai Street, Pleiku City, Gia Lai
Website: Tre Xanh on Tripadvisor
Price: starting at 20 USD
Duc Long Hotel #2
Address: 117-119 Tran Phu Street, Cu Chinh Lan, Pleiku City, Gia Lai
Website: Duc Long #2 Hotel on Tripadvisor
Price: starting at 16 USD
Day 1
From my personal experience, the best breakfast you can have in Pleiku is fish paste vermicelli – bun rieu ca. People say that first impressions are really important, so make sure to try this on your first day here! Next, let's visit the biggest pagoda in town: Minh Thanh pagoda. You'll have chances to discover the monks' daily life there, witness the ritual practices of Buddhism, or even take stunning photos since this pagoda is set in a beautiful garden and picturesque scenes.
When it's midday, you can have lunch in a famous restaurant called My Tam, with their signature chicken rice cooked and seasoned in their very own way. The rice here is red in color, making the dish more appetizing. After this, we can go on a motorbike trip to Chu Dang Ya volcano, where you can immerse in the vast natural scenes and century-old trees. These trees have hollow trunks due a worm infestation but they're still alive, so you can sit or hide in the trunk!
Day 2
Another local cuisine is waiting for you to start the day. Dried noodles or pho kho, will surely give you enough energy for your trip.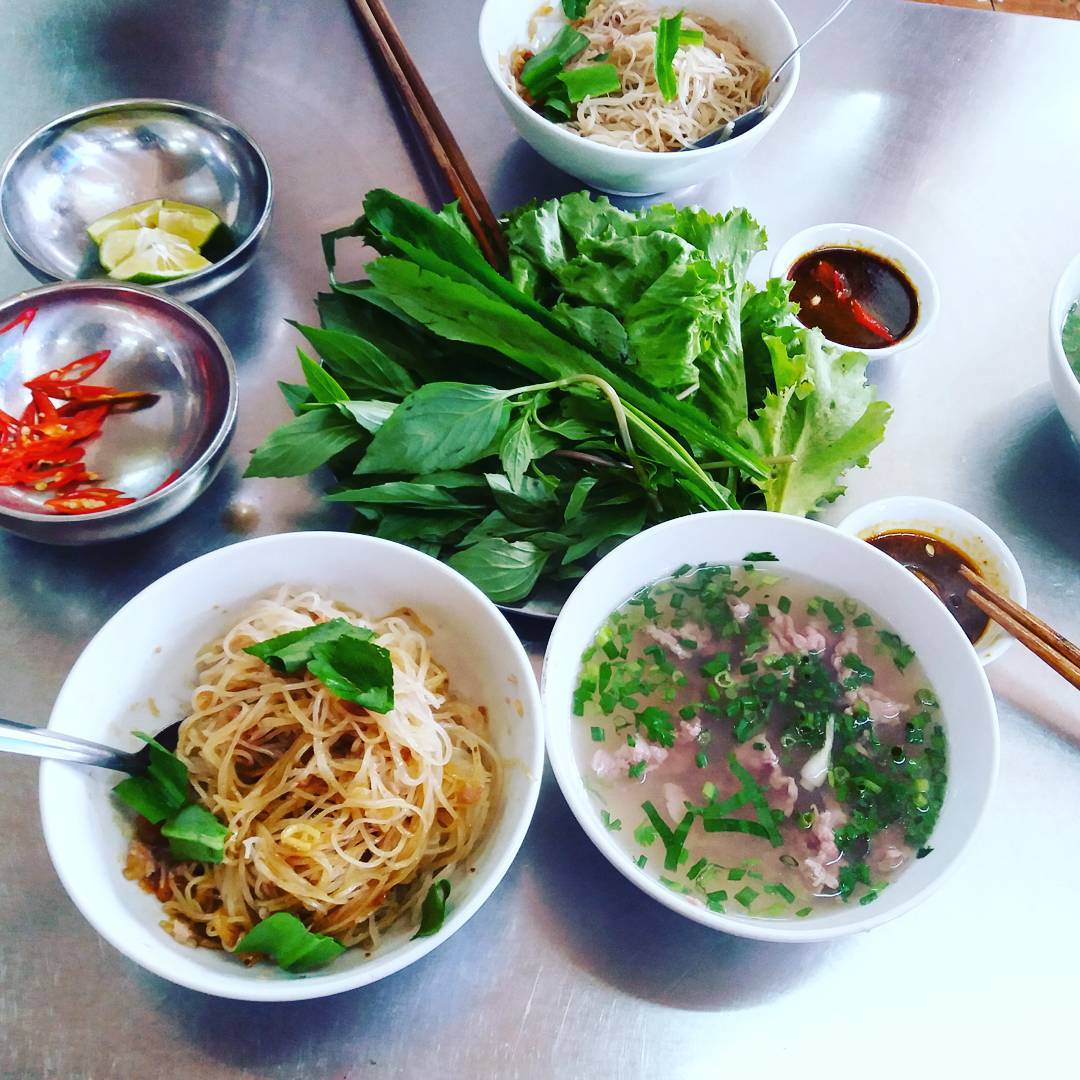 After you finish your breakfast, head to Sea Lake, located just about seven kilometers away to the northwest of Pleiku city. It is a natural freshwater lake formed in a crater that has been shut down for hundreds of millions of years. Now it has become a widely famous place for travelers when they come here. Other than embracing multi-photogenic spots here, you can take a walk around the lake to feel the constant winds and experience it up-close.
Like Buon Me Thuot city, you can finish off your day by trying as many local dishes as possible. Pleiku offers freshwater crab vermicelli, papaya salad, mini savory pancakes, and many more with just under 30,000 VND for each dish!
The Central Highlands are truly a land full of possibilities. You can travel and discover a wide range of places, each of which offers a different experience. Feel free to share any thoughts and we can plan the trip together!
Give these articles a read to find out more about Central Highlands of Vietnam:
Vietnam's Central Highlands – A Full Guide to Dak Lak, Gia Lai, Kon Tum and Lam Dong Provinces
How to Get to Pleiku, Kon Tum, and Buon Ma Thuot
The post One Week in the Central Highlands appeared first on The Christina's Blog.