Now that Vietnam is becoming a more popular destination for tourists, it can feel a bit difficult to get off the beaten track. If you want to go where few visitors venture, head to the five provinces of Tay Nguyen or Vietnam's Central Highlands.
Set on the border with Laos and Cambodia, this area is rich in natural beauty and cultural heritage. To get away from the hustle and bustle of Vietnam's main attractions, spend some time cruising this remote region on your motorbike and experience a side of Vietnam you rarely hear about.
Vietnam's Central Highlands: A Bit of History
For centuries, the Central Highlands of Vietnam was home to the Degar people and many smaller ethnic groups who accepted the Cham rulers as their lords but largely maintained independence. Up until French colonization, this area was largely avoided by the Kinh (ethnic Vietnamese) even though they were steadily expanding their realm southwards. This is because they believed the highlands to be a savage place populated by dangerous animals and hill tribes.
However, when the French started taking advantage of the area's rich soil to plant crops, the region's strategic importance was revealed. This led to the South Vietnamese government as well as the government of unified Vietnam to run colonization programs which resulted in the area now is home to a majority of Kinh.
Despite this, the Central Highlands are still highly diverse and home to many ethnic minorities who are fighting to keep their cultural identity. Their struggles led to uprisings in the early 2000s and resulted in tourists being banned from visiting. Today, the situation is more relaxed, but travelers are still wise to exercise caution, especially when visiting remote villages home to ethnic minorities.
When to Travel to Vietnam's Central Highlands
The Central Highlands is a great place to visit year-round. Thanks to their elevation, the mountains, and the forests, this region is always a bit cooler and less humid than nearby cities like Ho Chi Minh City or Nha Trang. So, whether you come here in winter or summer, always have a sweater with you just in case!
From November to April, you'd also be wise to bring a warm jacket on top of your hoodie as temperatures can drop as low as 15 degrees at night. Since this is also the dry time of year, it will be easy for you to travel around because all the cities and villages will be easily reachable.
From May to October rainy season takes over and can make it harder to get to some places due to flooding. While this might add a little challenge, the rainy season is a great time to visit because the landscape is lush and green, making the views even more beautiful than in winter.
Where You'll Need Permits and Guides in the Central Highlands
As mentioned above, the Central Highlands were the site of conflicts between ethnic minorities and government authorities just a few years ago. Since then, a close eye has been kept on this area. For several years, authorities banned visitors from many towns and only recently reopened them to tourism.
This is one reason why a trip to the Central Highlands is so great: you'll run into a few other travelers and get to see a whole new side of Vietnam. However, in some places, you are still required to hire a guide and get a permit if you want to get to remote towns and visit ethnic minority villages.
Curious travelers will enjoy Kon Tum and its surroundings. Here things are fairly relaxed concerning permits but a guide speaking the local language is a good idea so you can communicate with people you meet.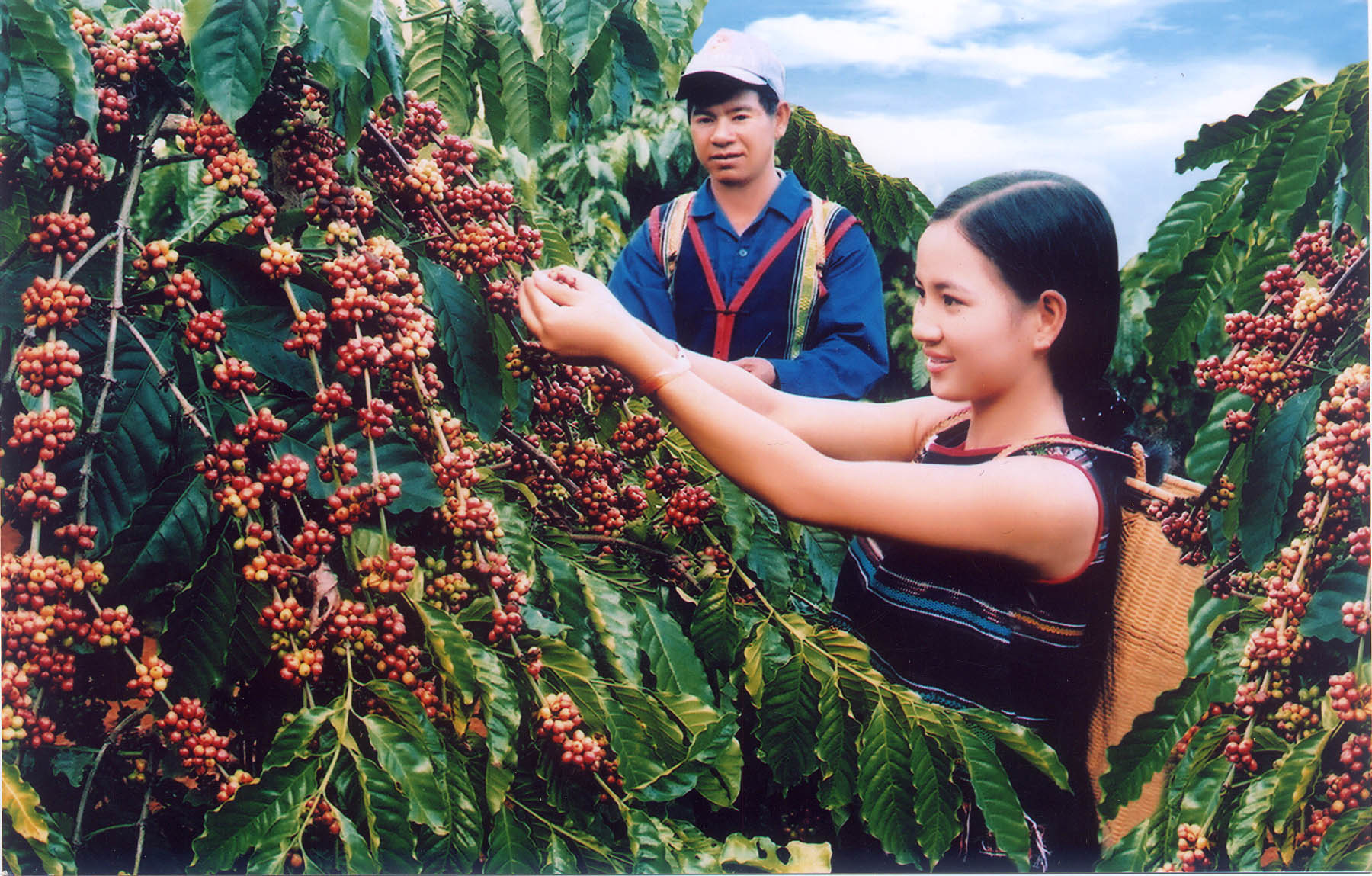 Buon Ma Thuot is a slightly different story. People usually come here on pre-organized tours which also take them to nearby villages. You can do it on your own but some of these hamlets around Buon Ma Thuot will require police permits you can only get with the help of a guide. If all you're looking for is beautiful landscapes and scenery, don't worry. The waterfalls and famous Lak Lake can be done independently.
Pleiku is a good base for trekking and exploring ethnic minority villages, some of which you can enter without a permit. Again, hiring a guide who speaks the local language and knows his way around can be helpful as he will know the best trails and can share interesting information about the area and its people.
This might make visiting the Central Highlands sound a bit difficult, but in the end, there's only one general rule to follow: be respectful and discreet when visiting (whether or not you need a permit). Don't go around handing out gifts to local kids, being obnoxious with your camera or asking questions about local authorities and policies.
Keep in mind that almost every village has a police officer or local official to keep an eye on things. Also, if for some reason, you are asked to leave a town, do so without asking questions. The last thing you want to do is get yourself and others in hot water with local authorities.
Dak Lak Province
Thanks to its rich soil Dak Lak province is an agricultural powerhouse. Here you'll find rubber tree plantations, countless fruit farms and endless hills covered in coffee trees. This has resulted in Buon Ma Thuot, the region's capital, being nicknamed as the capital of coffee. If you love your cup of joy, get some here!
Dray Nur and Dray Sap Waterfalls
Just about half an hour outside Buon Ma Thuot, you will find Dray Nur and Dray Sap waterfalls. These are beautiful spots in which to marvel at nature's wonders, enjoy a picnic and a nice walk. Swimming is not allowed due to strong currents but just exploring the area is enough. A 23-kilometer drive separates the two but with the help of Google maps and signboards, you'll have an easy time finding your way.
Yok Don National Park
Around 40 kilometers from Buon Ma Thuot, Yok Don National Park is definitely worth a visit if you enjoy going for a trek and learning more about local wildlife, conservation efforts and the people living here. Covering about 115,000 hectares of land, the park is Vietnam's largest protected area and offers a safe haven for many species of critically endangered wildlife.
At Yok Don, you can go for a one-day or two-day trek including an overnight camping stay in the park. As the Cambodian border runs through Yok Don, you will need to book a guide here. Calling ahead to reserve will make it more likely that you get one of the English-speaking staff to show you around.
While it's unlikely that you will see any animals, you might get lucky if you get off to a very early start. Temperature-wise that's a good idea too as it can get hot towards midday.
Lak Lake
Set 52 kilometers south of Buon Ma Thuot on the way to Dalat, Lak Lake is the largest freshwater lake in the Central Highlands. Its clear waters reflect the surrounding mountains on calm days and make for the most wonderful place to spend a relaxed day outdoors
The area around Lak Lake is home to the Mnong minority who make a living from fishing. Every morning you can see many fishermen go out on their canoes to collect crabs, snails and crayfish to sell at markets or cook themselves. If you want to try your hand at fishing, let your agency know and they can help you organize it along with a cooking session where you learn to prepare your catch.
The Mnong are known to be very welcoming and offer many homestay options in the villages of Buon Le and Boun Jun. Staying at one of them and spending some time with your hosts is a great way to get to know their customs and way of life. Having a guide with you will make it easier for you to ask questions about their daily routine, festivities and traditions which many Mnong will be happy to answer.
It's also possible to go out on the lake in a traditional dugout canoe or a motorboat. This must be arranged with an agency though as locals are generally not allowed to take foreigners out and risk getting in trouble if they do.
Ethnographic Museum
If you're curious to learn more about the many different ethnic minorities living in the Central Highlands, the Ethnographic Museum in Buôn Ma Thuột is a must. Here you'll learn how many groups there is today, how they live, their traditions and unique aspects of their culture and belief systems.
The museum also gives you a good summary of the region's history and how immigration has impacted the way of life of many locals. To get a better idea of the area's diversity, a quick one- or two-hour visit to the museum will do. Getting some background information here will also help you understand what you see in villages when you visit and make you more aware of the challenges people face there today.
Gia Lai Province
Gia Lai province is known for its breathtaking scenery and winding roads which take you to remote towns nestled in dense forests and surrounded by hills and mountains. The capital city Pleiku is a good base for exploration since you'll find simple hotels or homestays there.
During the Vietnam War, Pleiku was almost completely destroyed after intense battles. You can still see traces of that at former battlefields which are now open to visitors. Ham Rong Mount and Plei Me Post are two of the most famous ones. Other than that, Pleiku doesn't have much to offer, but the surroundings totally make up for that.
Phu Cuong Waterfall
Around 40 kilometers south of Pleiku, Phu Cuong waterfall awaits at the end of a wonderfully scenic drive past endless rice fields, mountains and infinite skies. If you've visited other waterfalls on your trip, you might be wondering why this one is special. For one, at almost 40 meters, it's one of the larger waterfalls in Vietnam. And, what's probably even more important than the first point, this spot is so totally off the radar that you'll likely be the only visitor here.
Yaly Waterfalls and Bien Ho Lake
Looking for more natural beauty? Then hop on your bike and head north of Pleiku. After about six kilometers you'll come across Bien Ho lake, a flooded volcanic crater. While there isn't much to do here, it's a beautiful stop with amazing views of the water. You can relax here for a bit, have a quick picnic and then get back on the road for another nine kilometers to Yaly waterfalls. They are a result of Vietnam's second largest dam being built to generate hydropower and make for an impressive sight.
Scenic Motorbike Tours
The region around Pleiku is one of tremendous natural beauty. The sweeping rice paddies, tranquil villages, green mountains and endless skies make this the perfect place if you love going for a scenic drive. Starting from Pleiku you can head south to Ayun Pa and enjoy breathtaking views or head north towards Kon Tum to visit more ethnic minority villages.
If you want to just go with the flow and wing it, you can easily do this trip yourself. Alternatively, you can hire a guide or join a tour. There are plenty of companies organizing guided drives with stops at various points of interest where all you need to do is tag along and enjoy yourself.
Kon Tum Province
A scenic one-day drive from Hoi An or Danang, the Central Highland's northern most-province of Kon Tum is made up of green mountains, sweeping fields and of course endless rice paddies and coffee orchards. Most visitors don't spend too much time here and often just cruise through on a motorbike tour. There are plenty of interesting things to see and places to visit though, so taking a day or two to explore will be rewarding to travelers curious to meet members of various ethnic minorities, enter a traditional Rong house or learn about Vietnam's war-torn history.
Sites of Important Vietnam War Battles
Most people know about Kon Tum because they heard about it in the context of the Vietnam War. During the Easter Offensive of 1973, this was the site of fierce battles between the northern and southern armies and drove hundreds of thousands of people out of their homes. Today you can visit the places where the most famous battles took place and learn about why the locals were so severely persecuted during these final months of the war.
Trekking and Motorbike Tours
Whether you want to explore the area on your own or with a tour, going around by motorbike is the best way to cover a lot of ground and get to remote places too far to reach on foot. The province of Kon Tum is great to start your experience of the Central Highlands as it's a bit more relaxed as far as permits are concerned. Most villages will not require you to get one unless you want to stay overnight. If you go through a local agency this can easily be arranged though.
If you have the time, spending the night is highly recommended as staying with a local family will give you a great chance to interact with them and learn more about their heritage. Having a guide who speaks the local languages and dialects is important here as it will make communicating so much easier.
Bahnar Catholic Church
On Nguyen Hue Street, you will find a small Catholic church built in 1913. It's a beautiful example of French architecture blending with local styles and is the only church to survive the heavy bombings of the Vietnam War. This saved the lives of over 100 people who took refuge in the church's cellars during a two-week offensive.
The Catholic seminary next door is another great example of beautiful French colonial architecture. If you have time, stop by here for a quick visit and a tour of their small hill tribe museum.
Lam Dong Province
The most famous destination in the Central Highlands, Lâm Đồng province is home to Dalat, a popular hill station founded by the French. To this day it attracts the Saigonese for a weekend getaway as well as many couples who come to take wedding photos or enjoy their honeymoon in the midst of rolling hills, flower fields and orchards.
Trekking
The best way to explore the immediate surroundings of Dalat is on foot. Since the city is quite developed and used to welcoming tourists, there are plenty of good trails to choose from. It's still recommended you travel with a guide to avoid getting lost though.
Get in touch with a local agency to book a guide and let them know which degree of difficulty you prefer. Then, make sure you have everything you need with you, i.e. good shoes, a rain jacket, enough water and some snacks and be on your way to exploring some of the most beautiful trails, landscapes and views you'll ever see.
Explore the Many Temples and Churches
Apart from trekking and beautiful views, Dalat has some interesting temples and churches you should check out while you're there. The churches were built by the French when they developed Dalat as a hill station and getaway from the heat of Ho Chi Minh City and are eye-catching examples of colonial architecture.
Linh Phuoc Pagoda is an interesting Buddhist pagoda which is known for its colorful glass and ceramic mosaics, its large bell (the heaviest in Vietnam!) and its countless Buddha statues. Linh Phuoc can get pretty busy, so a stop and Truc Lam, Vietnam's largest Zen monastery is the perfect way to counter the hustle and bustle.
Try Delicious Local Fruits
Thanks to its temperate climate and fertile soil, Lâm Đồng province produces a lot of Vietnam's fruits and vegetables. Head to the local market and wander past countless stalls to see endless varieties of fresh produce. Depending on the season you'll find litchi, nectarines, mulberries and many other yummy treats that are simply too tempting to skip.
Festivals to Visit
The many ethnic minorities living in the Central Highlands are what makes this area truly special. Their rich cultural heritage and beautiful traditions are something you should absolutely try to experience while you're exploring this region. A great way to do this is to attend one of the many festivals held throughout the year by various tribes. Here are a few you might want to earmark for your next trip.
Village Land Praying Festival
In the second and third lunar months, the Ba Na people celebrate the Village Land Praying Festival. During the festivities, members of the community gather to offer various objects including food and tools to their gods.
Another important part of the ceremony is traditional gong music. Gongs have a very important place in hill tribe culture as they are said to be connected with the spirits of the gods. It is also believed that a gong becomes more spiritually powerful and is better able to reach the spirits as it ages.
After the ceremony, everyone shares a sumptuous meal and washes it all down with plenty of ruou can, the highland's famous rice wine.
Com Moi Festival
Held by the Mnong people every year in August, the Com Moi festival is where people pray for prosperity and good fortune. Members of the Mnong tribe come together to play ritualistic music, offer food and tools and pray to their gods for a good year. The festival ends with a feast of local delicacies and of course, plenty of ruou can rice wine.
Elephant Racing Festival
A Mnong tradition, the Elephant Racing Festival celebrates the Mnong's skill in domesticating and training elephants. Even today, this is taken very seriously. The contestants feed their elephants an extra rich diet in the weeks leading up to the race and train regularly.
On the day itself, all attendees come wearing their best clothing, turning the festival into a beautiful display of traditional Mnong garments and jewelry. The elephants are cheered on during the race and the winner is showered with treats and admiration.
After this, everyone gathers for a delicious feast and celebrations continue until late in the night, always accompanied by the sound of the sacred gongs.
Food to Try in the Central Highlands
Pho kho Gia Lai
Pleiku is known for Pho kho Gia Lai, its very own version of Pho, Vietnam's national dish. It is made with similar ingredients as the traditional soup but served in a 'deconstructed' way. The noodles, meat and vegetables come separate from the broth and are served with a strong side of garlic and chili. You can probably imagine how nourishing and warming this soup is on a cool day.
Com lam
A deliciously filling and flavorful dish, com lam or bamboo rice is a staple in the Central Highlands. To prepare it, rice is seasoned and mixed with coconut water. To cook it, the rice-filled bamboo sticks are slowly heated over hot coals. This dish used to be something people took with them on long treks and is still a popular snack or side dish today. You'll find this in most restaurants and even street food vendors sell it.
Ga nau la mi hoa du du
A rich stew of eggplant, pineapple flower, cassava leaves and chicken, ga nau la mi hoa du du is the perfect way to get all your vitamins and nutrients while traveling the Central Highlands. Usually, this dish is served with a pile of chili on top so make sure you are careful. If the heat of a few chilis doesn't bother you, mix it up and eat the stew along with some com lam.
Ca loc kho to
Ca loc kho to is a traditional dish where catfish is braised in a clay pot along with chili and other spices. Due to all the chili, this dish is not for the faint of heart, so proceed with care when you're taking the first bite.
Lau bo kho qua
Vietnam is known for its delicious hotpots, so it shouldn't come as a surprise that the Central Highlands have their own version of this tasty dish. Lau bo kho qua is a traditional bitter melon hotpot made with beef and served boiling on a little cooktop in the center of your table. Add the fresh herbs which are served with it and get ready for a whole new range of flavors to surprise your taste buds.
Ruou can
Made from glutinous rice wine and a unique blend of spices, ruou can is the most famous drink of the region. The rice wine is left to ferment in ornamental clay jars for about a month before it's ready to be shared. On big occasions or when visitors come by, the host will open a jar of ruou can and everyone will drink the wine directly from the container from long bamboo straws. This practice makes drinking ruou can a special shared experience and is one reason it's so popular with locals and visitors alike.
Lush green forests, orchards and rice paddies covering the mountains and valleys give the Central Highlands a unique atmosphere. Here you'll be able to experience rural Vietnam unlike anywhere else since you'll probably be one of very few visitors who ventured away from the well-trodden north-south path from Hanoi to Ho Chi Minh City. The best is to plan several days just to drive around, explore and see where your guide and local hosts will take you