You've planned your transportation to Buon Ma Thuot city, settled down with a good accommodation in Dak Lak province, already spotted where to try the best local dishes and discovered the most interesting activities. You are now wondering how to experience coffee – the Dak Lak specialty – to its fullest. I, the coffee correspondent, will cover this for you here. Let's walk through the history and current general picture of Dak Lak coffee, what to notice about its beans, and which coffee shops that you really should not miss.
History & Today – Coffee in Dak Lak
Generally, there are two types of coffee beans: Robusta and Arabica, with the former having less economic value than the later. Robusta also has double the caffeine amount compared to Robusta, making it a lot bitter. Interestingly, the well-known traditional Vietnamese coffee (ca phe sua da) is made with Robusta.
Vietnam is the second largest Robusta-coffee-bean exporter in the world, and most of these beans are from Dak Lak! If you wonder about where Arabica, the higher quality coffee species, is grown, check out our article here.
Coffee beans immigrated to Vietnam (first to Nghe An province, Quang Binh province, Lam Dong province) at the end of the 19th century. In the beginning of the 20th century, this plant started to make Buon Ma Thuot (Dak Lak) its home. Mother nature has generously granted Dak Lak with highly suitable conditions to grow Robusta beans. With the height of 500 to 600 meters above the sea, bazan soil, and the fine weather separated into dry and rainy season, Dak Lak is now the largest Robusta producer of Vietnam and the world. Even during the Vietnamese war, Buon Ma Thuot was exporting Robusta beans to Europe.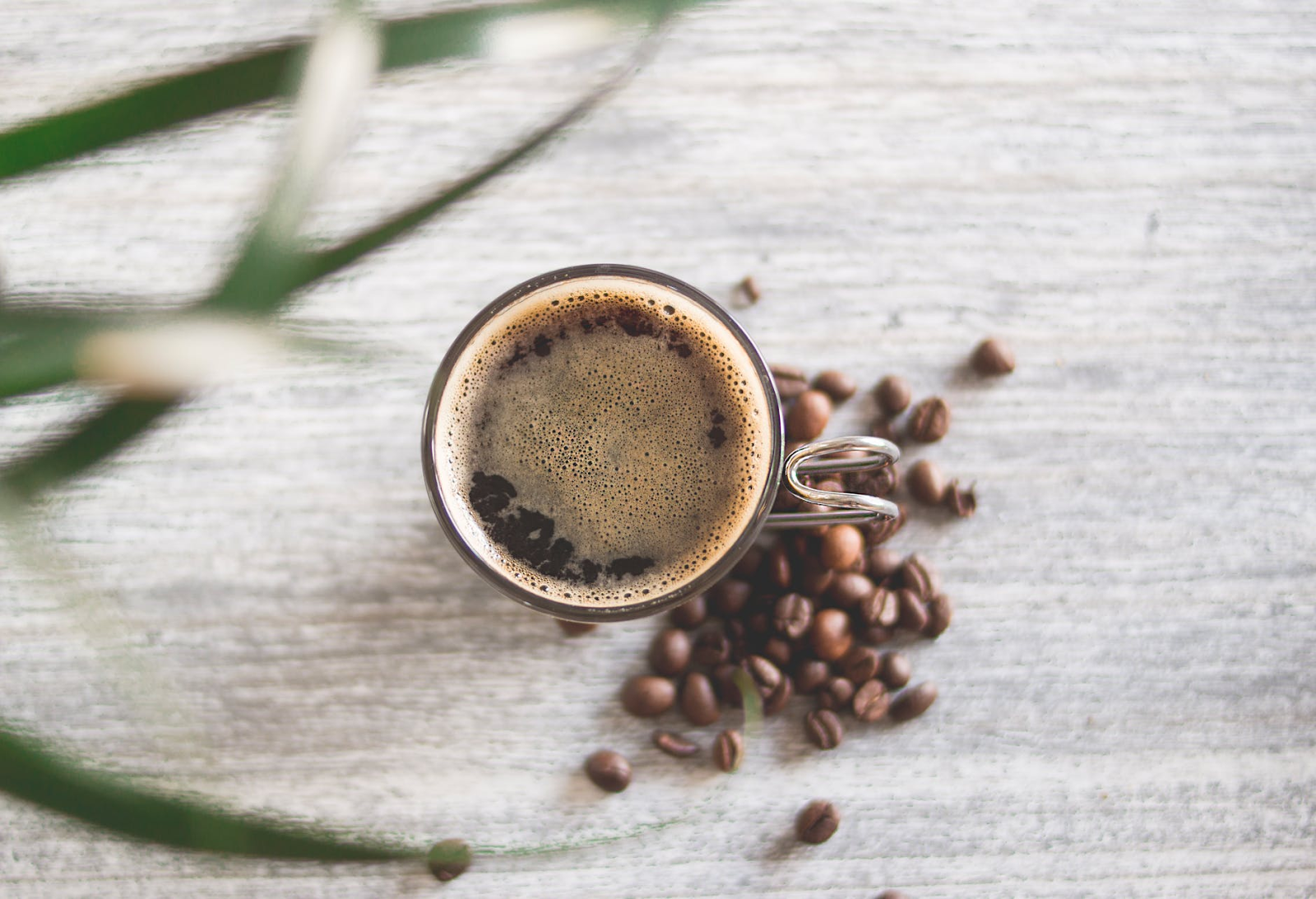 Needless to say, Buon Ma Thuot city is the capital of Robusta in Vietnam. If you take this city as the central point and make a circle with the radius of ten kilometers, you will always find good Robusta beans. Ea Kao, Etam, Tan Lap, Tan Hoa, Tan An, and Tan Loi are some among many communes that can be named as producing good Robusta. Most households have their own small coffee farms, working under the management of the provincial authority. Several of them can roast the coffee themselves, which generates a higher profit margin.
Those of you who have a particular interest in coffee may ask if the coffee cherries are ripe when harvested. The answer is no, they are not. Since Robusta is not the specialty coffee, these beans are harvested at the same time every year regardless of their green color. These beans are also not manually harvested due to the high labor cost. But let me reveal a secret: you should try to find ripe Robusta beans, known as "fine Robusta". They may cost a wee bit more, but the taste is significantly sweeter and more aromatic! Let's find some at Trung Nguyen Coffee Village that I will mention below. Farmers also gain a higher profit if they can sell ripe beans.
Notices When Experiencing Dak Lak Coffee
The very best season to contemplate the beauty of this coffee realm is at the end of February or the beginning of March (depending on the year). Coffee flowers paint the hills with its pure white color.
Traditionally, the Vietnamese use the phin (Vietnamese small filter) to brew coffee. This process does not extract the most quintessential essence of the coffee bean, but it does an excellent job of enhancing the bitterness. Therefore, people do not use this method to brew the Arabica beans, and only the Robusta is filtered with a phin. One drawback of Robusta, especially the green beans, is they are often lacking in flavor. To enhance this flavor, the Vietnamese have added butter, salt, and wine to the beans during their roasting process. Don't mistake this custom as bad practice. Instead, it has added to the unique flavor of Vietnamese coffee with condensed milk (ca phe sua da). Sadly, you cannot brew the flavored coffee with a coffee machine. Otherwise, your machine will be in trouble soon.   
Authentic Coffee Shops
If you visit Dak Lak, especially Buon Ma Thuot city, the following cafes should really be on your checklist!
Trung Nguyen Coffee Village
Located in the heart of Buon Ma Thuot city, Trung Nguyen Coffee Village aims at providing travelers a window into Vietnamese and international coffee. This village is divided into different areas, each of them has buildings resembling a typical architectural style of different Vietnamese regions. You can find yourself getting lost in a Hoi An ancient house, discovering an Ede traditional stilt home, or joyfully wandering by a stone waterfall.
This 20,000 hectares village is a lively coffee museum! Here, you can trace back to how people first discovered coffee thanks to the goats, and how the coffee culture has been developing throughout the centuries all over the world. If you want to order a cup of coffee, go ahead! There are plenty of amazing choices for you to try!
Address: Le Thanh Tong Street, Buon Ma Thuot city
Arul Coffee
From the main road, notice the dreamy fence with purple flowers! This is Arul Coffee. You will find yourself relaxing in large Ede traditional stilt homes located in the garden of flowers and plants. I recommend a hot Vietnamese coffee with condensed milk!
Address: 17 – 19 Tran Nhat Duat Street, Buon Ma Thuot city
CE Coffee
Quiet and creative, the gate of this coffee house attracts people right away. As you walk inside, you will feel the touch of time on every wall and window, recalling an undefined past. Yet, the feeling is rather positive thanks to their chairs painted in bright colors and innocent wall paintings, as if to recall our childhood. Try the good egg coffee, amazing lime tea with lemongrass, and of course strong black Robusta! CE is the short form of Colibries, a hummingbird species. Let's ask the owner once you get there why they named the cafe so!
Address: 119 Nguyen Cong Tru Street, Buon Ma Thuot city
House of Lens Coffee
Also providing tasty coffee, this cafe enchants your heart with its classic interior design. Every Thursday evening, the cafe space is filled with the warm rhythm of acoustic performances held by a team of young people. Make your way here if you wish to join these happy guys.
Address: 14/19 Cu Chinh Lan Street, Buon Ma Thuot city
Vespa Cafe
Do you love rock? If you do, this cafe is a must-go spot! For over a decade, Vespa Cafe has made its reputation of providing either good coffee or fancy rock taste. You can find a bunch of rock magazines and documents, including the exclusive book "The Best Rock Song, The Best Guitarist" published by the cafe itself. This cafe does not have a website so you may need to find it while motorbiking around.
Address: 125 Mac Thi Buoi Street, Buon Ma Thuot city
Buon Ma Thuot Coffee Festival
Celebrated once every two years, this national festival honors the coffee tree – the plant that has brought the locals prosperity. The festival usually lasts for three days, with conferences and activities showcasing the milestone of the local coffee industry. Prepare your trip to Dak Lak somewhere in the middle of March 2019, and you will find yourself among the crowd celebrating this special event!  
In the south of Vietnam, the two most remarkable hometowns of coffee are Dak Lak and Da Lat. While the latter houses some of the supreme Arabica beans and globally recognized brands, the former produces a huge amount of Robusta beans that make Vietnam the second largest coffee exporter of the world. Whichever beans you are drinking, they hold stories of farmers' efforts and the local lifestyle.
We hope to hear your lovely stories about Dak Lak coffee farmers and local baristas! If you wish to know more about coffee in Vietnam, you can look at our other articles:
Vietnamese Egg Coffee in Saigon
Eco-Friendly Coffee Tours in Da Lat
Authentic Cafes in Da Lat and The Stories Behind Them
If you enjoyed reading this article and would like some more fun info about what to see, do and eat (and a bunch of interesting cafes!) in Vietnam, follow us at the Christina's blog!
The post Visit the Home of Vietnamese Coffee – Dak Lak Province appeared first on The Christina's Blog.